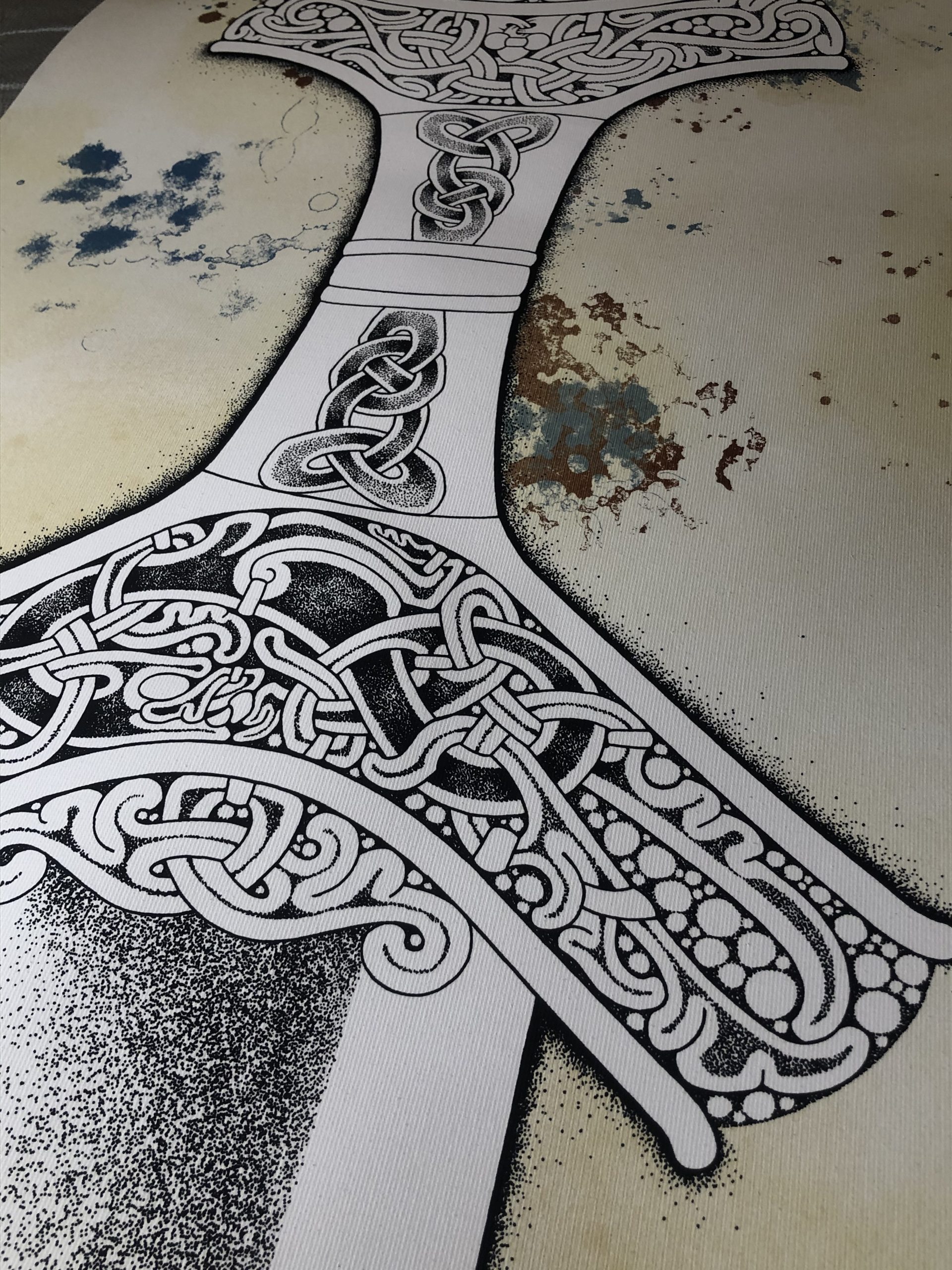 "Sigtuna" sword
December 3, 2021
One of the finds that has always fascinated me a lot from the Viking era is the magnificent axe made of iron with silver inlays found in the tomb of Mammen, whose decorations gave the name to the Mammen-style of Viking art.
Arising during the Christianization of Scandinavia, in the Mammen style we find many typical elements of Viking pagan art, but also some Christian interpretations closer to us that make it more "legible" to our eyes than previous styles.
Today exhibited at the Danish National Museum, some small parts are missing from its decoration, which have been lost over the centuries.
With this reproduction of mine I wanted to "remaster" it by redesigning the missing parts trying to remain faithful to a possible original design.
Printed on high quality canvas, it measures 50x50cm.